"Jarrar CPA provides most efficient certified accountant and tax preparer at Santa Monica."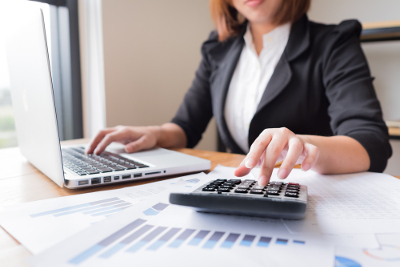 Jarrar CPA offers customized accounting service for both individual and business needs. Our accountant Santa Monica specifically design highest quality accounting solutions and deliver performance in the most effective, capable, and reliable manner. We offer a wide array of accounting services through our personalized solutions.
Forming New Business:
Starting a business is not only thrilling and exciting but also quite challenging. Once the thrill and excitement wear off, then comes the tension of making the business survive. Right from the start, with our professional guidance, we ensure that your business stays in the industry for as long as you desire
Bank Financing:
Without adequate preparation, asking for a business loan sends a message of high alert to the lenders. Our experienced tax accountant Santa Monica helps to prepare you before-hand by organizing the approach and making it ready to get the financing approval.
Succession Planning:
As a business owner, you must have the dream of passing on your legacy from one generation to the next. We help you develop & implement a well-designed business succession plan, so that your business survives successfully for years!
Litigation Support:
Judicial proceedings are increasingly becoming complex and challenging with every passing day. As a business owner, it would be impossible for you to handle the complex litigation alone. Our experienced and "court savvy" CPA (Certified Public Accountant), Santa Monica enhances the probability of success of your business, with their professional and accurate guidance.
Non-Profit Organizations:
Preparing and filing tax returns is a tricky job, even for a non-profit organization. The IRS considers specific funds and expenses, classifying the same in different categories, in order to determine whether your non-profit organization is eligible to retain its 'tax-exemption' status. This is where we render professional guidance, taking care of each financial transaction and helping your non-profit organization maintain the 'non-taxable' status.
Internal Controls:
Our tax accountant Santa Monica helps your business by evaluating the 'internal control systems', in order to find out the effectiveness and efficiency of the business operating procedure. After the evaluation, we make necessary recommendations to help your business grow stronger.
Services offered by our certified public tax accountant Santa Monica:
 Accounting
 Financing
 Payroll services
 Small business accounting
 QuickBooks services
The Accounting tools used by our professionals:
 Net to Gross Paycheck calculator
 457 Payroll deductions
 Net to Gross Paycheck calculator
 EIC (Earned Income Credit) calculator
 Hourly Paycheck calculator
 Payroll deductions
 1040 tax calculator
We strive to meet the clients' expectation for various tax preparation and accounting issues. We render help to companies of different verticals establish and prosper. We prioritize on the success of your business.
Give us an opportunity to show our best performance as your accountant and tax preparer Santa Monica partner.
Contact Us Today: