If you are an entrepreneur, your main focus would be to grow the business. But when taxes get involved, you might lose track. Due to this, hiring a tax and financial advisor is always crucial. But your business needs an experienced CPA in Marina Del Ray.
Before you plunge into the market to hire a Certified Professional Accountant (CPA), you must consider few important things.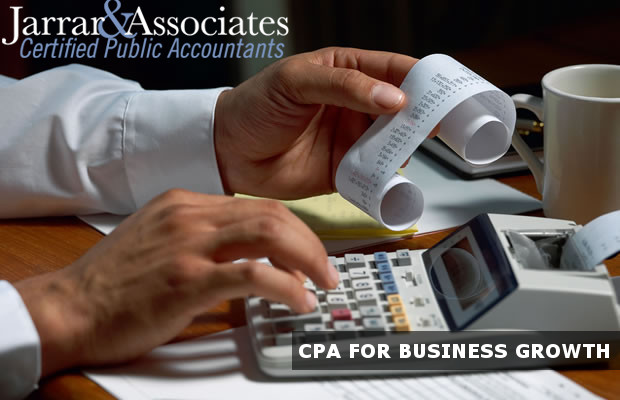 How are they different frompntants?
The term accountant is used for referring tax and financial professionals who follow proper regulations and rules. However, CPAs are professionals who have passed the licensing examination in a state.
In other words, you can say that all CPAs are accountants, but not all accountants are CPAs.
It is better to contact the CPA Marina Del Ray before starting or forming a new business.
When The Business Is In A Starting Stage, The CPA
 Advices on the type of company you should form (S corporation, C corporation, LLC).
 Helps set up the accounting and bookkeeping services.
 Guides the entire financial section of the business plan.
Already own a business? Here are some ways the CPA helps you in other areas.
When Your Business In Operation, The CPA
 Helps the business operate in a great tax efficient way
 Checks the payroll operation.
 Plan the changes in business expense to avoid hardships by cutting down extra costs.
During The Business Growth Period, The CPA
 Advice you on handling financial growth by providing budgets, financial reports.
 Protect the business from audits and help when you get audited by the IRS.
 Provide assistance with growth transitions like hiring staff, taking more office space.
When The Business Faces Financial Issues, the CPA
 Help identify the problems first.
 Work with the creditors to set up the payment plans, reduce interest charges.
Why do Businesses need a CPA?
Many businesses use the service of an accountant. However, there are competent accountants serving big and small business. The accountant might fill up some of your accounting needs, but using a CPA in Marina del Ray has its benefits.
Proper Licence- the CPA is licensed by the state and keeps up with the tax laws to maintain a license in the state. The CPA exam is also difficult and that's not all. After the completion of the exam , they require continuing education to maintain the license. Due to this constant learning, they always have an upper hand over the accountants.
Knowledge of tax laws- All the CPAs are familiar with the tax laws than regular accountants. Since knowledge of the tax laws plays a big part in the CPA exam and many CPAs take the exam every year, they stay updated.
Thorough financial analysis- The CPAs conduct a proper analysis and offer advice on financial and tax matters. Even though the CPA in Marina del Ray may be the best person to give you this advice since he puts the license at stake to give this financial and tax advice.
Contact Us Today:
Locations:
| | | |
| --- | --- | --- |
| Santa Monica | Marina Del Rey | Beverly Hills |
| Jarrar & Associates CPA, 100 Wilshire Blvd, Suite 700, Santa Monica, Santa Monica, CA 90401, United States, (310) 887-1313 | Jarrar & Associates: Sam, 475 Washington Blvd, Marina del Rey, CA 90292, United States, (310) 887-1313 | Jarrar & Associates CPA, Inc., 433 North Camden Drive #400, Beverly Hills, CA 90210, United States, (310) 887-1313 |
| | | |