"Get expertise guidance of accountant in Beverly Hills to take care of your business finances ."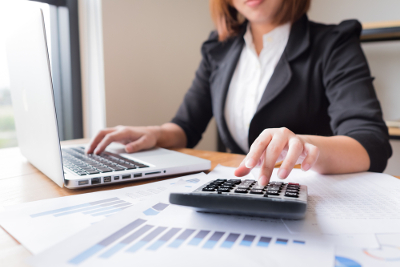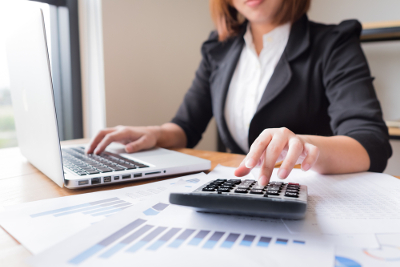 Jarrar CPA offers you a blend of customized expertise and services to meet your personal and professional accounting needs. Our experienced accountants Beverly Hills offer a plethora of services for independent professionals, executives, and business owners.
What type of accounting services you can expect from our accountant Beverly Hills
The general services by an accountant Beverly Hills can be categorized into three types:
Payroll Services:
When the business is just a start-up and you need to manage the payroll, then our expert accountant helps you to implement professional payroll solution tailor-made to the nature of your business.
Fixed-charge Accounting & Sales Tax Services:
If your business is a small-sized one, then you there's no point in wasting your money in recruiting inexperienced professionals to take care of the finances. With our package accounting service, you get help with a myriad of services that include accounting, tax preparation, and payroll. Our affordable accounting package takes care of your financial expenses and saves you more shelling money toward additional hourly expense.
Sales Tax Services:
This is the most complicated issue faced by any business. Our expert accounting professional simplifies the process and prepares quarterly/monthly/yearly tax returns, as required by your business.
Additional services offered by our accountant Beverly Hills
Financial strategy:
Our experienced and highly trained accountants provide financial growth strategies and projections of your business. With their valuable insight, you can convince your investors, acquire bigger projects, and take your business forward at a faster pace. Our accountants understand the operations and market of your business, and act as a lifeline that saves a startup from closing down.
Financial education:
A Jarrar & Associates accountant views a business from the perspective of numbers. He checks out the complete history of financial transaction, right from the day of the initial investment made to each transaction thereafter. Based on these, he educates you on how to perform day-to-day planning, keeping in mind about the objectives of the business. The accountant also shares know-how on the right way to create financial documentation, which in the future gives you a snapshot of your business transactions and lets you communicate easily with future investors, accountants, and auditors.
Services in-brief offered by our accountant Beverly Hills
 Financing
 Payroll services
 QuickBooks services
 Small business accounting
 Accounting
Our accounting tools
 457 Payroll deductions
 Payroll deductions
 1040 tax calculator
 Hourly Paycheck calculator
 Net to Gross Paycheck calculator
 EIC (Earned Income Credit) calculator
Whenever your business is in accounting needs, we are there for you!
Contact Us Today:
Beverly Hills Address:
Jarrar & Associates CPA, Inc., 9440 Santa Monica Boulevard, Suite 301, Beverly Hills, CA 90210, (310) 887-1313
Check Out Our Other Office Addresses
Brand:
Jarrar & Associates CPA, Inc.
Jarrar & Associates CPA, Inc. Rated
5
/5
★ ★ ★ ★ ★
Based on
15
customer reviews