Do you have the tendency to reach out to tax professionals only when it is the tax season? If yes, then these are grave mistakes from the perspective of a business owner. What makes many business owners not demanding financial consulting or strategic planning by expert professionals? Some businesses are still in the development phase and operations have not started yet, do not need financial management for the business. Large operations are capable of hiring financial experts by paying hefty salaries. However, the start-ups or small-sized companies need to have financial counselor for their business, who not only would manage the finances of the business but help to grow the business as well.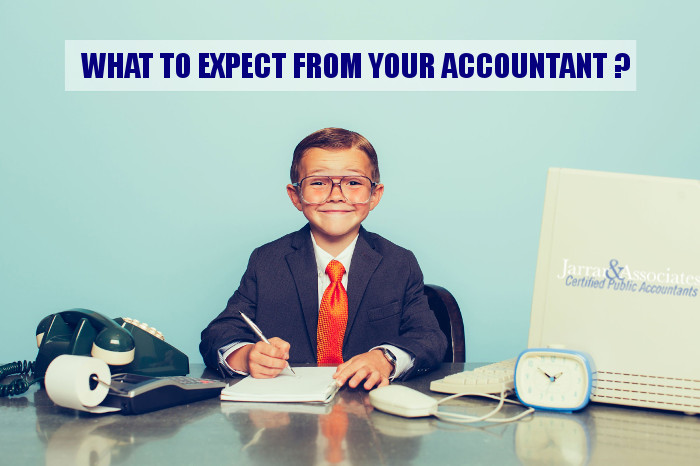 What can you expect from an accountant in Culver City?
Financial education:
An accountant would explain the business to you from the perspective of numbers. He would check out the complete history of finances, right from the amount of investment to each transaction made. Based on these, he would understand the objective of your business, and educate you on day-to-day planning. Also, financial document for each transaction would be prepared, which in the later stage would give a snapshot of your business and let you communicate clearly with the accountant.
Financial strategy:
Some business owners fail to grasp the fact that trained and experienced accountants provide growth strategies and projections of the business and also explain to you what financial mistake can be avoided. These professionals offer valuable insight so that you can acquire bigger projects, convince the investors, and take your business forward. They do detailed research on the business finances, by understanding your market and operations, knowing about the projections on revenue, and the various sectors of expenses. An accountant Culver City comes with the required potential that would make the difference between your business reaching the 5-year mark or going bankrupt.
Financial protection:
An accountant functions to protect you from too much tax liability. Some business owners tend to take help of financial software and do basic tax calculations on their own, without hiring a proper accountant. However, a computer software cannot take into every single account or flaw, when you are doing the input, thinking from your perspective. Any wrong data can make the IRS run after you, ending up in rigorous auditing. In order to avoid such event, it is better to hire a professional accountant in Culver City, who would be taking care of your business finances. On the basis of the basics like health insurance and other facilities for employees, deductions, investments, and expenses, the accountant you formulate some financial and strategic planning, which include cash flow knowledge, tax savings, filing and reporting taxes, seasonality of the business, profit projections, and payroll matters.
You should take advantage of a reputed firm in Culver City that has a panel of knowledgeable and experienced accountants. You can check the quality of services rendered by the firm on the basis of the ratings and reviews posted by previous and existing customers. Once you are fully satisfied, you can go for a yearly or quarterly contract and let your business be handled by the experts.