"No matter how strong or weak your understanding of accounting is, you need to keep very careful, well-organized records."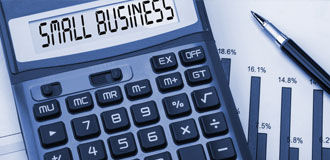 Accounting is by far, one of most important aspects of starting and operating a business. It's so easy to get caught up in the start up glamorous tasks of designing a business card or choosing a business name, yet without a solid understanding of the numbers you will not survive.
The streets of entrepreneurship are littered with former business owners who ignored the financial side of business only to discover too late they were operating at a loss not a profit. Without a firm grasp of your margins and cash flow, you can price yourself right out of the market.
Over 28% of businesses declaring bankruptcy cite problems with the financial structure of the company as the main cause of failure, according to a Small Business Administration study, "Financial Difficulties of Small Businesses and Reasons for Their Failure." Take the responsibility of entrepreneurship by learning the basics of accounting.
Methods of Accounting
There are only two generally accepted accounting methods: cash and accrual accounting. Some small businesses have the option of choosing between these two, while other kinds are legally required to use the accrual method.
The accrual method shows your real-time financial health and most accounting software packages simplify the process of accrual accounting. Moving from the cash system to accrual can be as easy as checking a box in your accounting software, which will do the rest for you. However, if you run a simple and low-revenue business, don't feel pressured to adopt the accrual system.
Small Business Services
Prepare and review financial statements
Analyze and develop budgets
Compute your business costs and expenses
Conduct and review cost analysis
Conduct break-even analysis