With many companies looking for various ways to save on the operational costs, it is better to look for outsourced payroll services provider who can actually help the company oversee the financial management.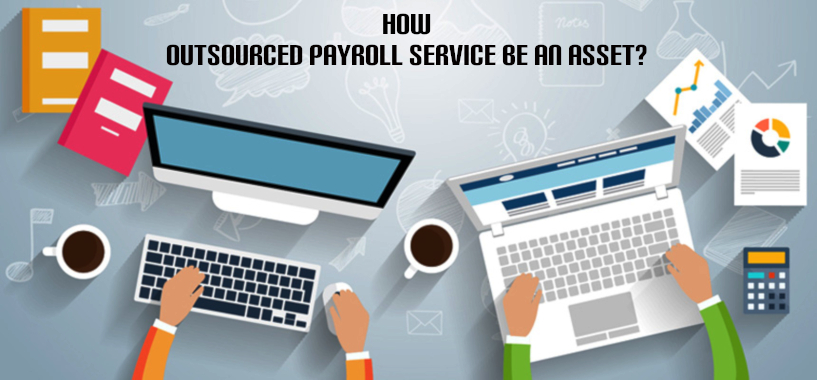 Most of the payroll service providers operate to help you handle staff wages, government taxes, update employee benefits such as sick leaves, vacation leaves, etc., as well as impose the deductions needed by the federal and state government.
However, businesses that would want to make the most of their time as well as remove the burdens of handling employee payroll functions, getting the assistance from a third-party management team is like a boon. It reduces the burden in hand as well as worker expenditure.
Offering Convenience and Accuracy Like Internal Finance Department
Running each and every department in the company requires proper precision and skill that might sometimes turn into a huge tiring task. However, outsourcing the financial department is one of the best things to do to reduce the overall burden. Moreover, experienced accountants would relive you from incurring extra personnel so you can concentrate on other aspects of your business.
There is nothing an outsourced payroll services provider since they have all the skills and expertise you need to streamline payroll service. Many big and small businesses are taking to hiring an external service provider who can help you in streamlining your services for the betterment of your business. The service providers have their own team and don't disturb your operations.
Ensures The Company Complies With Federal And State Laws
The payroll department needs to get updated with the new laws that has been passed wit the Federal and State government. Now, being up to date with the new legislation might be difficult if you have too many things on your mind. However, with outsourced payroll services, you never need to worry about keeping yourself updated with so many laws. Since it is the work of the experts, leaving it on their hands in what you need to do. Moreover, the best service providers stay updated on new and existing laws as well as legal issues.
Since payroll service is an intricate process, most big and small businesses take the help of external service providers to make financial management, easy and hassle-free.
Finally, hiring payroll service providers can be extremely cost-effective since you get expertized service without paying a lot. The experts know what service suits your need and offer it accordingly so you can concentrate on other important matters except payroll of employees.
Contact Us Today:
Locations:
| | | |
| --- | --- | --- |
| Santa Monica | Marina Del Rey | Beverly Hills |
| Jarrar & Associates CPA, 100 Wilshire Blvd, Suite 700, Santa Monica, Santa Monica, CA 90401, United States, (310) 887-1313 | Jarrar & Associates: Sam, 475 Washington Blvd, Marina del Rey, CA 90292, United States, (310) 887-1313 | Jarrar & Associates CPA, Inc., 433 North Camden Drive #400, Beverly Hills, CA 90210, United States, (310) 887-1313 |
| | | |