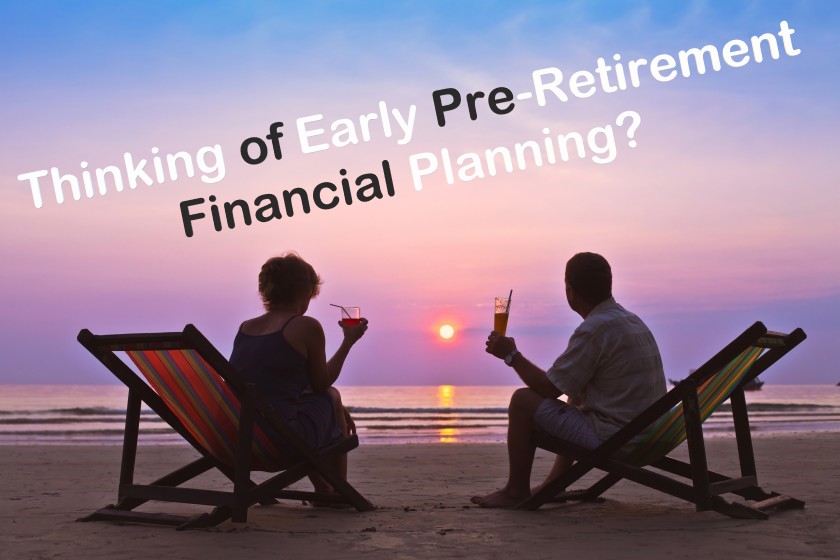 The concept of retirement can evoke a mix of emotions, including apprehension and excitement. You may wonder how early you can realistically retire, how much it will cost, whether you'll have enough to sustain the lifestyle over the long term.
In fact, 60 percent of Americans say their biggest fear is outliving their retirement savings. Regardless of your age or current stage of life, financial planning is essential. For this hiring a financial planner Santa Monica, Los Angeles is the first step.
You don't have to let the financial planning complexities overwhelm you, or worse, keep you from getting the ball rolling. It's essential to move forward really soon in order to prevent unpleasant or unexpected outcomes in the highly anticipated retirement years.
Though current research shows some harsh realities and statistics for American retirement, planning and experiencing a comfortable retirement is within your reach.
To give you some idea on how to begin the process, here are some tips. Use these insights as a framework for planning your retirement and gain complete peace of mind throughout the way.
Schedule A Consultation Today!
Determine The Retirement Goals
Many sources say your retirement savings must total 10-20 times your current income, and that you'll need about 70-80% of your pre-retirement income in retirement.
However, in reality, very few people actually want to reduce their lifestyle after retirement. Therefore, you may need 100% of your income.
The truth is there's no typical retirement experience or any universal truths about the matter. How you plan for your retirement will depend on your financial and lifestyle circumstances.
That's why one of the first steps in the retirement planning process is taking time to think through financial goals.
If you want to live a rich life and plan for a happier, healthier retirement, you must consider everything that will impact your well-being.
The first variable you need to define is the year in which you plan to retire- meaning when you'll begin withdrawing from your retirement savings. You'll also want to do some reflection about how you envision your retirement lifestyle.
Will you continue to work? Do you have dreams of traveling? Will you want to continue residing in your current location or seek another geographic area?
Defining these types of goals and lifestyle aspirations will help set the stage for the kind of retirement strategies you'll need to adopt to turn those plans a reality.
Plan For Your Retirement Now

Thinking of securing your retired life? start early with financial planning. Let our skilled CPAs offer you all assistance.
Review The Assets And Organize Your Financial Information
For both assessing your current financial state and planning for retirement, it's necessary to assimilate all of the documentation and information that pertains to your finances.
The following are some of the most important records you should collect and organize for this purpose:
Employment and tax documents, including W-2 and 1099 forms, and pension information
Information on the mortgage, titleholder, purchase price, the current value of your home
Financial institution accounts and balances
Any loan accounts or credit cards you may have
With all this information at hand, you will have a clear picture of how far along you are in the retirement financial planning journey.
Also, the financial planner Santa Monica, Los Angeles, help you with modifications. Before you can get to where you want to be, you have to understand where you are currently.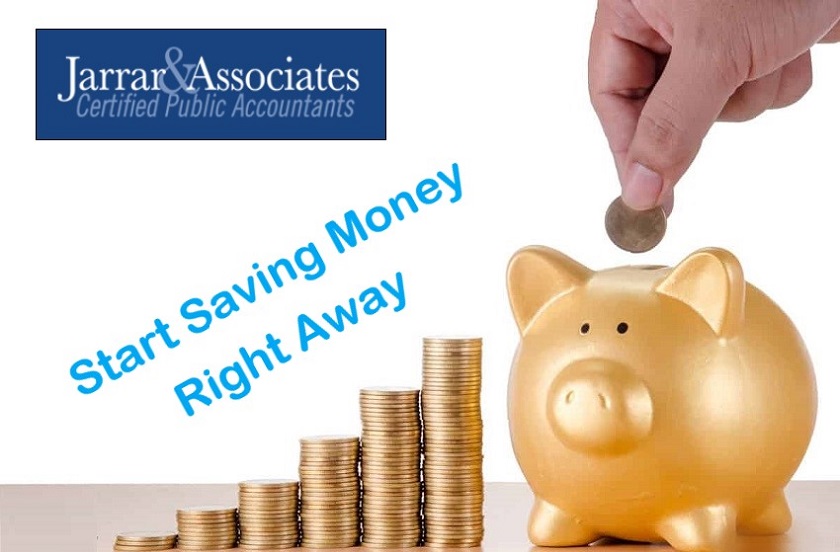 Start Saving Money Right Away
One in three Americans report having no money saved for retirement, and one in four have less than $10,000 saved. So, it's no surprise that only 51% of Americans are confident they're saving enough for retirement.
The best advice is to start saving from this very moment. Even if you can manage small contributions to your retirement savings, it's worth it to do so. Compounding interest over the years can turn small investments into big returns.
If you're not sure how to make room for savings, take some time to work up or adjust your monthly budget. Be sure to track the current spending and then assess the patterns.
Break down your expenses based on different categories, and make adjustments that allow you to allocate retirement savings contributions.
Just minor cuts and tweaks can help you find opportunities to start saving for retirement, now.
Also, keep in mind that the longer you can keep your retirement portfolio untouched, the more your investments would grow.
Even the opportunity cost of withdrawing from the retirement savings adds up over the years.
Schedule A Consultation Today!
Evaluate Appropriate Risk Levels
No investment is without risk. The more risk you're comfortable taking, the greater your portfolio's earning potential will be. Investors at times sacrifice investment returns by taking a conservative approach early in their lives.
On the other hand, there are investors who take too much risk for their particular situation. Now, investing is personal and you must take your financial picture into consideration.
Increase The Social Security Income
Holding off in Social Security for as long as possible is a smart move. Your monthly benefit would be 25% smaller if you claim Social Security at 62 instead of full retirement age of 66.
Now, everyone's situation is different. Some people may apply for Social Security benefits in their early 60s since they really need the income.
For most retirees, waiting longer implies a larger lifetime payout, but not everyone can manage to take it later.
Team Up With A Financial Planner
Acquiring the support of an experienced, qualified financial planner Santa Monica, Los Angeles, is one of the best things you can do for the retirement planning efforts.
From providing objective financial advice to budgeting, and creating lifetime income, the planner has the knowledge and expertise to help you navigate your own financial boundaries.
Contact Us Today:
Locations:
| | | |
| --- | --- | --- |
| Santa Monica | Marina Del Rey | Beverly Hills |
| Jarrar & Associates CPA, 100 Wilshire Blvd, Suite 700, Santa Monica, Santa Monica, CA 90401, United States, (310) 887-1313 | Jarrar & Associates: Sam, 475 Washington Blvd, Marina del Rey, CA 90292, United States, (310) 887-1313 | Jarrar & Associates CPA, Inc., 433 North Camden Drive #400, Beverly Hills, CA 90210, United States, (310) 887-1313 |
| | | |