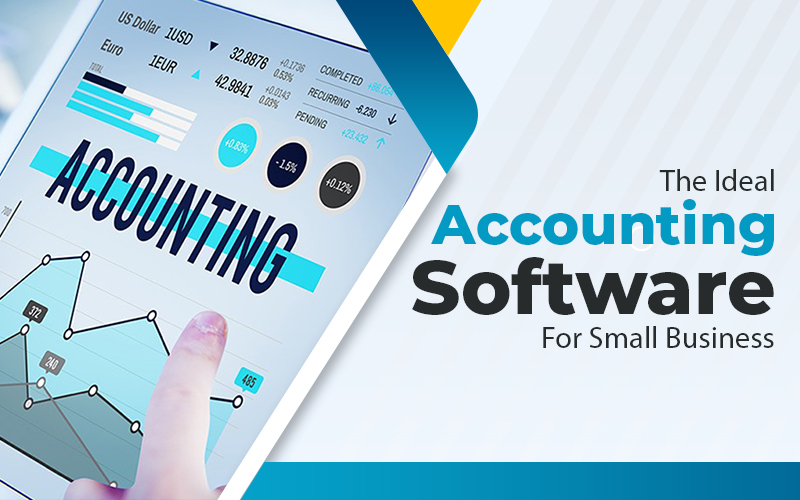 The world is progressing with each passing day. And with that, the environment all across the globe is also changing manifold.
And by the environment, it is not nature that is been specified here, but the overall surroundings encircling mankind.
Gone are the days when people thought about finishing their degrees and getting a decent job for them.
Well, the practice is still there, but not that much trending at present. The present-day is witnessing more and more risk-takers emerging in the market, trying to make a mark and create a base for their products.
Some succeed in doing so, while others fail.
Schedule A Consultation Today!
Now, if looked at closely, maximum cases of failed business ideas, or bankrupt enterprises would have one thing in common for their failure- mismanagement of accounting.
Accounting is an integral part of any business whatsoever, and in the case of small businesses, it is even more essential as there are lots of financial dealings and transactions in the initial stage of a start-up that needs observation as well as consideration.
So, the only two ways to make these things work are one- hiring a small business accountant, or two- using modern accounting software like QuickBooks Bookkeeping.
Follow along with this excerpt to know more about this particular software, and why is it considered to be an ideal one for small business accounting services.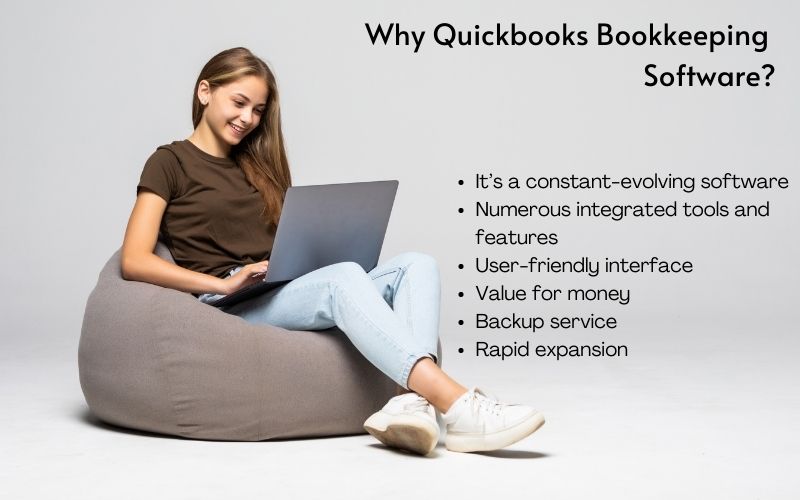 What is QuickBooks Bookkeeping software?
Before plunging any further into the topic, let's take a brief idea about the software itself. Of all the accounting software for small businesses reviewed, QuickBooks is the best amongst all in an overall aspect.
Not only do a maximum of small business accounting professionals use QuickBooks Online, but there is also an abundance of online training resources and forums where you can get help when you need it.
All accounting features are easily accessible from a single main dashboard, making bookkeeping more fluid, efficient, and convenient as well.
The number of products QuickBooks Bookkeeping has are-
QuickBooks Premier Plus

QuickBooks Pro Plus

QuickBooks Self Employed

QuickBooks Online

QuickBooks Mac Plus

QuickBooks Enterprise
Out of these six categories, QuickBooks Online has four categories of packages available- Simple Start, Essentials, Plus, and Advanced. Most small businesses will benefit from one of these four plans available in the QuickBooks Online product.
It is a cloud-based solution that includes all the essential features for managing your company's finances. This particular version of the QuickBooks Bookkeeping software even includes numerous integration options, which makes it simple and easy to collaborate with a professional accountant or bookkeeper Los Angeles.
The best thing about this product is its user-friendly interface which makes handling and managing accounting services even easier than before.
Why Is QuickBooks Bookkeeping software ideal for small businesses?
Now let's see why QuickBooks Bookkeeping is ideal for small businesses-
It's a constant-evolving software
There are numerous improvements within this particular accounting software that can always be beneficial to the operation of your business. New features are added on a regular basis, ensuring that all of your financial needs are met.
Numerous integrated tools and features
Another one of the essential reasons to make use of this software is that there are numerous useful shortcuts, hundreds of integrated tools, and other important tools and features that make the accounting job way easier. By using this software, users will save a lot of time and improve their work performance significantly.
User-friendly interface
The most important reason for QuickBooks Bookkeeping services being so widely popular and frequently used software is that it has a very easy-to-use interface. With all the features and tools on your face, it becomes much easier for people to understand and make use of the software to its full potential.
Value for money
There is a lot of software available, but nothing compares to what QuickBooks has to offer. It can save you a lot of time and money, both of which can be put to good use for the company. The comprehensive and affordable payment plans are what make it such a widely popular software amongst businesses big and small.
Backup service
A very important feature of QuickBooks Bookkeeping is its integrated backup service which can also be considered a life savior! This helps in keeping all your financial and accounting-related data safe and secured. So, you don't have to be afraid of losing any past or present financial and accounting data while using this particular software.
Rapid expansion
QuickBooks is customer-focused, and by listening to their customers' needs, they are constantly attracting new active users. If you start using this software, you will most likely never use another accounting tool again. Moreover, their plan is to reach about ten million users by the end of this decade.
Conclusion
Therefore, these are the reasons why QuickBooks Bookkeeping is considered an ideal software for any kind of small business. Making use of such modern technology saves you time, energy, and a lot of money!
Contact Us Today:
Locations:
| | | |
| --- | --- | --- |
| Santa Monica | Marina Del Rey | Beverly Hills |
| Jarrar & Associates CPA, 100 Wilshire Blvd, Suite 700, Santa Monica, Santa Monica, CA 90401, United States, (310) 887-1313 | Jarrar & Associates: Sam, 475 Washington Blvd, Marina del Rey, CA 90292, United States, (310) 887-1313 | Jarrar & Associates CPA, Inc., 433 North Camden Drive #400, Beverly Hills, CA 90210, United States, (310) 887-1313 |
| | | |