Whether you sell enterprise software or legal advice, there are things the best bookkeeper guarantees about your business: you earn money and you spend it.
Bookkeepers are the professionals who help you keep track of all that. If you have been focused on getting the business off the ground, you may understand what the bookkeeper does.
Let us break down the day to day bookkeeping services, and why this is worth holding onto.
How Do The Bookkeeping Services Near Me Work?
Most entrepreneurs don't have a financial background and had worked in corporate environments before commencing independent ownership.
These people are not bookkeeping experts and may not know the answer to the question of how bookkeepers work?
Good and experienced bookkeepers have certain important duties.
The bookkeeper's duties always include a fair bit of data entry and receipt wrangling. They label expensed, indicate who you paid, how much you paid and keep records of receipts.
On the income side, bookkeeping services track incoming payments and sometimes issue invoices.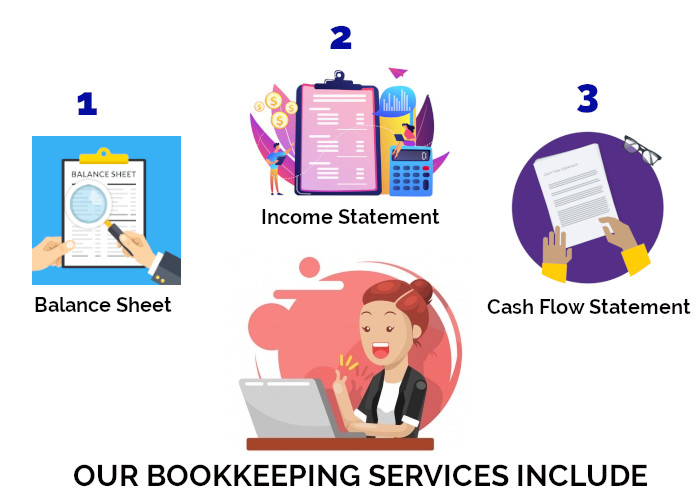 Bookkeeping is more than just dropping numbers into a spreadsheet. It takes meticulous analysis and just enough legal know-how.
The bookkeepers survive an audit by ensuring your records are in order and the deductions, legal. These experts prepare four important financial statements:
Balance sheet– this is a proper snapshot of financial position at one point of time
Income statement– showing the revenue and expenses over a stipulated time
Cash flow statement– the record of cash and cash-like hard equivalents entering or leaving your business
Statement of changes in equity- showing how the share capital, reserves and retained earnings changed in the reporting period.
What Can Bookkeepers Do For Your Business?
Why do you need bookkeeping services near me? If you have an experienced bookkeeper, you will reap these benefits:
Peace of mind knowing the books are in place and tax season would not scramble
Audit proof business with a thorough documentation
Better budget decisions, knowing exactly where your money goes
Understand the seasonal flow of business
Audit proof business with a detailed documentation
When Do You Need To Hire A Bookkeeper?
When to hire a bookkeeper? You must bring in someone to handle the daily financial tasks right after you start the business. Then you could concentrate on running it- and doing what you can do best.
You can do the bookkeeping services yourself and save money. But at the same point, the vital business service will not get the attention it deserves. The paper and receipts will pile. Bills will get paid late. You also wouldn't able to track expenses, etc.
If you struggle between taking care of your business and doing the bookkeeping tasks, it is time to think. This is exactly when you need to hire an experienced bookkeeper.
He would save your time, be helpful for your business, share insights and help manage cash flow.
How To Hire A Bookkeeper?
The first thing you must consider is if you need bookkeeping services near me. Next, decide if you need a full-time bookkeeping professional or a bookkeeper on a temporary basis.
You must select the bookkeeper from a renowned agency since who would be fit for your company. The bookkeeper must have excellent technical knowledge and proficiency.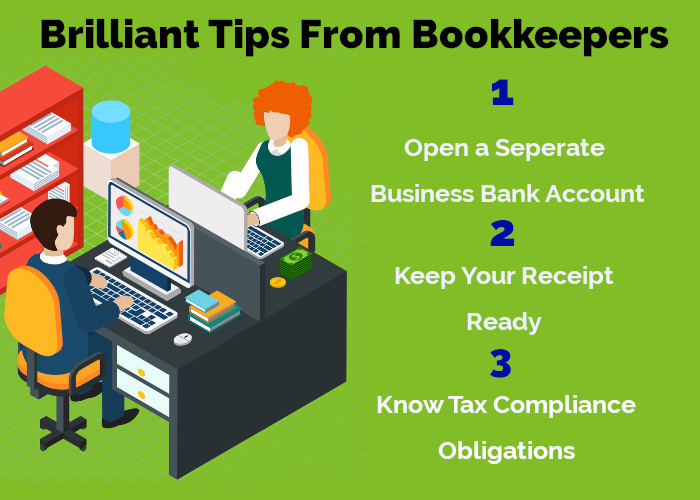 How To Know If The Bookkeeper Is Doing It Right?
A good bookkeeper keeps the books clean and makes it easy for you to review and query the entry. Bad professionals leave the books in shambles and run away at the sign of an independent audit. It's of no use hiring a bookkeeper you cannot trust.
For better transparency, accountability, you must focus on the interview questions to get an idea which candidates are reliable and honest:
Can you tell a time when someone claimed credit for a work you did? What did you do then?
Has your trustworthiness ever challenged? What was your response to the situation?
These questions will give you some insight into how the bookkeeper thinks and processed challenging scenarios professionally.
Bottom Line
If you are like most business owners, not interested in recording the details of every financial transaction, hiring a bookkeeper can help. Irrespective of your business size you can hire a bookkeeper.
Contact Us Today:
Locations:
| | | |
| --- | --- | --- |
| Santa Monica | Marina Del Rey | Beverly Hills |
| Jarrar & Associates CPA, 100 Wilshire Blvd, Suite 700, Santa Monica, Santa Monica, CA 90401, United States, (310) 887-1313 | Jarrar & Associates: Sam, 475 Washington Blvd, Marina del Rey, CA 90292, United States, (310) 887-1313 | Jarrar & Associates CPA, Inc., 433 North Camden Drive #400, Beverly Hills, CA 90210, United States, (310) 887-1313 |
| | | |