There is no denying the fact that the foundation of a business, especially a small business is the precise accounting process. In order to get the complex accounting process done in an efficient way, people often opt for professional help.
In today's fast-paced world, businesses are being operated without back-office functions. They prefer outsourcing their back-office jobs to get them done in a fast and efficient way. One of the most important back-office jobs is QuickBooks bookkeeping services. With QuickBooks bookkeeping, one can get the right track of the data, computerize all entries and monitor all heads. If you want your business to run smoothly, QuickBooks bookkeeping can be an ideal long-term solution for you. Gone are the days when you had to work on pen and paper to do your accounting work. Now, with QuickBooks bookkeeping services, you can get all your tax and accounting work done automatically.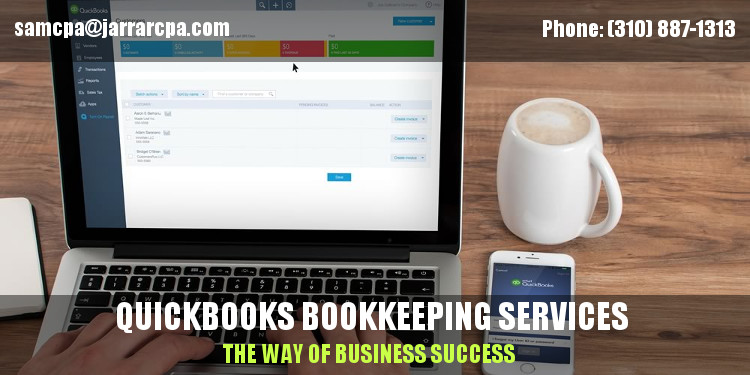 There are a number of agencies who claim to offer the best in class QuickBooks bookkeeping services at the most competitive prices. But, all of them are not true to their words, so choosing the right one can sometimes be overwhelming. However, you can consider a few factors to choose the best service agency that offers quality QuickBooks bookkeeping services at an affordable price.
1

.

Consider the reputation:

The very first thing that you need to consider is the reputation of the company. Being reputable means, they are reliable and they offer quality services to their customers. To understand how reputable the agency is, you can consider the online reviews and the customer feedback.
2. Consider the data security option:
If you outsource your bookkeeping and data entry services, they will be able to access all your confidential data. This is the reason most people scare to outsource their bookkeeping services. However, before outsourcing your data, make sure your QuickBooks services have a safe and sound security system. Maintaining your data security is especially important when you upload the scanned vouchers, invoices and other crucial documents for checking. Before doing this, you need to make sure your job is getting done through secured transfer protocol.
3

.

Consider their experience:

The next factor that you need to consider is the experience of the agency. You can ask them how many years of experience they have. It is also important to know whether they have experience in your field or not. Having experience in the similar field can be quite beneficial for you. The good QuickBooks service providers have years of experience in this field.
4. Consider their license and certifications:
Since the security is the top priority when it comes to outsourcing your data, you have to make sure they are licensed. Being licensed means, they are reliable and trustworthy. Also, check their other certifications and their validity.
5. Consider your budget:
The major concern for every small business is their budget. Therefore, before finalizing a QuickBooks bookkeeping service provider, make sure they are affordable. However, being affordable does not mean being the cheapest.
By considering the above five factors, you can choose the best agency who can offer you top-quality QuickBooks bookkeeping services at the most competitive prices.