When you land yourself in the center of a sudden crisis, the last thing on your mind would be the current tax calculation. However, if you have faced any sudden or unexpected disasters, hiring a CPA in Santa Monica would be the first thing to do. Even though you should hire the professional earlier to avoid such a scenario, but in case you didn't, you should right away.
Wondering what would happen if you have incurred a huge loss and have to pay a hefty tax? Well, with the experienced CPA by your side, you don't need to worry about a thing. Now, here are some of the ways the accounting professional would help you come out of the loss.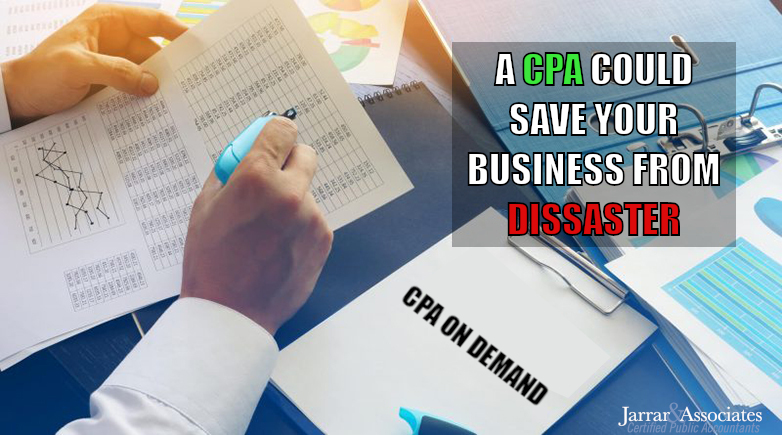 Assess the loss
If your business has suffered a sudden loss which is huge at the same time, the CPA would begin by analyzing how much loss you have actually suffered. If you have tax payment, he would help you show the loss so that you can get deductions.
Calculating the payroll
Business loss whether foreseen or sudden might leave you in a state when you lose your sense of reasoning. This is exactly when the CPA comes to your rescue. If you have a business, you definitely need to pay the employees even if your business has suffered a loss. The CPA would help you calculate the cost and then decide the next step. This professional would also help you calculate how much you need to pay as per the law.
Extending tax deadlines
Suffering a business loss would leave you with very little money. So, the CPA Santa Monica would help you in every way possible. The IRS would extend the tax deadlines; however, it would depend on the severity of the disaster. Moreover, the CPA would help you make estimated tax payments to avoid additional interests.
Creating a comprehensive plan
Hiring a CPA before a business disaster or after is extremely crucial. He would help you develop a comprehensive plan. It would include everything from the loss you have suffered, the amount you have at present, the tax payment, etc. Once you have a proper plan, you would be able to bounce back easily.
Also Read: Importance of Hiring a CPA for Your Start-up
Restructuring finance
Do you have business loans? The CPA in Santa Monica would help you check the financial restructuring. It would save the interest on the business loan. Also, by refinancing the debt, you would be able to save interest, thereby helping you make profits.
Reducing bad debts
Your CPA would help you implement a proper debt collection system so your business doesn't suffer more due to bad credits. No wonder, the bad credits eat the profits. The CPA would analyze the debt collection policies as well as formulate some new policies to increase the profit after your business has suffered a loss.
Contact Us Today:
Santa Monica Address:
Jarrar & Associates CPA, 100 Wilshire Blvd, Suite 700, Santa Monica, CA 90401, United States, (310) 887-1313
Check Out Our Other Office Addresses