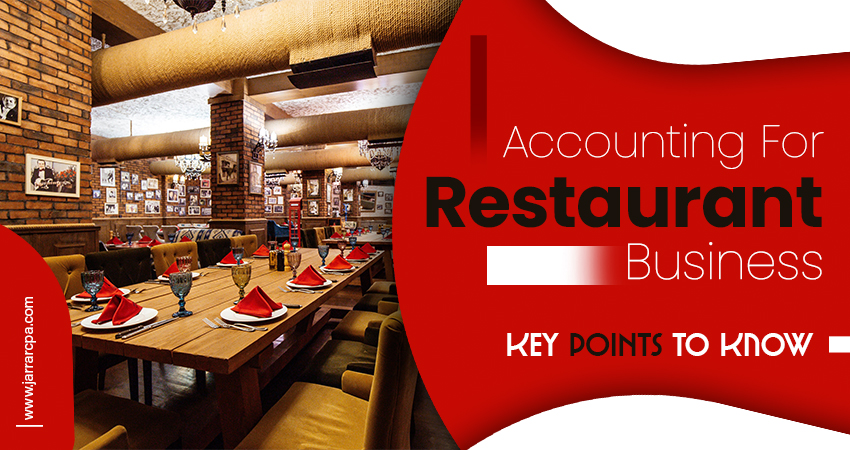 When you think of opening a restaurant, the first time, the owners are driven by their love for food and dedication towards hospitality.
But having a good chef and a winning personality are just two components and not everything. If small businesses fail, it is mostly during the first years and because of bad decisions.
Now, developing a restaurant accounting system is somewhat similar to up accounting systems for small businesses.
However, there are differences you must consider.
Restaurants have little profit margins, so maintaining proper KPIs (Key Performance Indicator) is crucial.
One way is by hiring an accountant in Los Angeles who can help you with the nitty-gritty of business accounting.
How Does Restaurant Accounting Work?
The restaurant accounting system tracks restaurant's financial transactions, prepare all reports based on financial transactions, gather tax information and put the information in a way that you can understand.
Using this information, you can take financial decisions for the restaurant and minimize expenses, maximize profits and keep your visitors happy.

Without an accounting system for your restaurant, this would all be a mess for you and you wouldn't have the proper information that can help you make sound decisions.
Schedule A Consultation Today!
How To Implement Accounting Process For Restaurant Business
Hiring An Accountant Or Bookkeeper
Without hiring an accountant in Los Angeles or a bookkeeper alongside a chef, you cannot expect your restaurant to work well.
Even the smallest coffee shops must have a proper financial record so they can file taxes on time and can keep the business successful.
It is best if you can outsource accounting services since the experts will help you when you need them. However, there are differences between accounting and bookkeeping.
Bookkeeping is recording transactions and organizing all receipts. Accounting is the practice of analyzing the information a bookkeeper reports for making the concept easy to understand for business owners.
One of the other ways you can do this is by hiring an accountant and doing the bookkeeping yourself. It is a benefit if you can hire an accountant who is aware of the hospitality industry.
Choosing Accounting Software
There are several accounting software packages available. You need to pick one that is easy to learn as well as offers better reporting or financial analysis features.
You must choose software that can generate profit and loss statements along with other financial statements.
This software must-have inventory management features and must integrate with payroll software if you consider in-house payroll.
The complexity of the restaurant and the offerings must help you know which software to choose.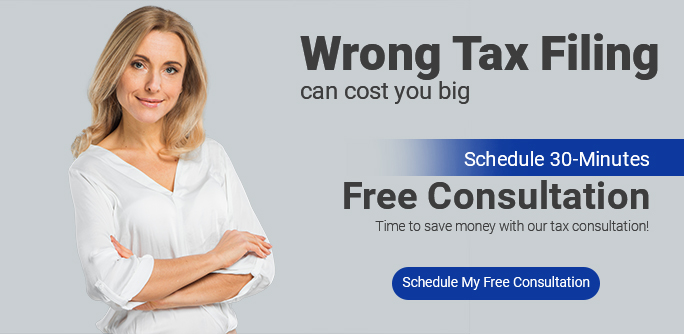 Choose The Right Accounting Method
Many decisions depend on the right software you choose. First, you must decide if you are using double or single-entry bookkeeping for organizing books. Since the restaurant industry includes inventory holding, double-entry bookkeeping is a better option.
You also need to decide whether to use accrual or cash accounting. Accrual accounting offers an accurate financial image as it records expenses and revenues when a transaction occurs.
Choose A POS System For Managing Cash
POS or point of sale is a place where the customers pay for their food and other services they received from the restaurant.
All restaurants need features in the POS software that suits their need. Some POS packages may help with preparing menu and employee timekeeping.
Restaurants even need POS software having strong inventory managing functions for the front and back office. You can consult with your accountant to choose the right POS software since they know what works best for your restaurant.
How To Track Flow Of Fund For The Restaurant?
You must have close eye on payroll. Restaurant workers may be part-time or full-time with different payouts. Check accounts payable using accounting software.
Keep track of the cash flow daily, monthly, weekly and quarterly. You also must know how much sales come in from beverages and foods using your accounting software or by hiring an accountant Los Angeles.

What Reports Do You Need For Restaurant Accounting?
You can generate for your restaurant with POS and accounting software. These include:
Input items yoDaily sales report- it allows you to compare weekly or monthly sales to see how the restaurant is doing.

Food costs-you can check how food costs are compared to total revenue brought in by food item sale.

Occupancy costs- the costs like utilities and rents are like overhead and don't change a lot.
Finally, there are many things that go into restaurant accounting. You must hire the right accountant who can guide you into this.
Contact Us Today:
Locations:
| | | |
| --- | --- | --- |
| Santa Monica | Marina Del Rey | Beverly Hills |
| Jarrar & Associates CPA, 100 Wilshire Blvd, Suite 700, Santa Monica, Santa Monica, CA 90401, United States, (310) 887-1313 | Jarrar & Associates: Sam, 475 Washington Blvd, Marina del Rey, CA 90292, United States, (310) 887-1313 | Jarrar & Associates CPA, Inc., 433 North Camden Drive #400, Beverly Hills, CA 90210, United States, (310) 887-1313 |
| | | |