Wouldn't you prefer to lighten the tax load? Well, there isn't anyone who wouldn't cherish it. However, there are several things you can do to actually save your tax or increase your tax refund.
Most importantly, none of these methods are illegal. But most of the time it doesn't come to your mind. If you have no idea how to go about it, availing tax services in Beverly Hills can help you a lot.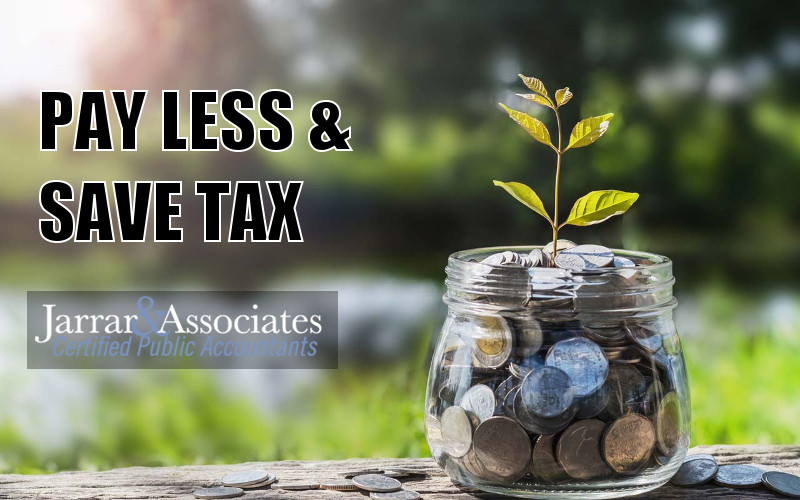 Here are some of the easy ways you can save the money on the tax.
Give yourself a raise-
One of the ideal ways is to give yourself a raise. If you have a tax refund this year, it means you have paid more than you actually needed to.
Simply talk to your employer about it and he would ensure you get more money when you earn it. Now, if you are average, you deserve a raise of $225 a month extra. You can talk to the experts offering tax services Beverly Hills to help you.
Boost the retirement savings-
One of the other ideal ways to lower the tax bill is by reducing the taxable income. You can contribute up to $17,500 to the 401(k) or similar retirement savings plan.
Interestingly, the money contributed to this plan doesn't get included in the tax income. If you haven't started one, you can talk to your tax service expert for assistance.
Check if you
qualify
for earned income tax credit-
The earned income tax credit applies to low and moderate-income taxpayers. They can offer a credit as high as $6000. In fact, several tax service experts have urged tax payers earning less than $50,000 to check whether the credit applies to them.
Many people qualify however without knowledge lose out on the benefits. Availing tax services Beverly Hills can help you solve this doubt.
Start your own business-
become an entrepreneur as it can improve your tax situations. It is because the business owners can take control over how they pay their tax.
You also have the option of keeping more money in the company than drawing it as income. You can even count some cost as expenses. Tax professionals can help you navigate the ins and outs of these expenses that are lengthy.
Save money for retirement-
lowering the take-home paycheck by increasing the retirement contribution can be painful, but it has its perks. You can increase your retirement savings and lower the tax burden.
However, money that gets funneled through some type of retirement accounts including 401(k) is tax deductible, but within the limits.
Also Read: Top 5 Secrets to Ax Your Tax
Volunteer or donate to charity-
Did you know that charitable donations get deducted from your home? If not, it is time you use it to reduce paying more tax.
If you donate any cash, it is better to keep the receipts ready. Apart from this, you can also deduct miles you travel for volunteering or charity work.
Contact Us Today:
Beverly Hills Address:
Jarrar & Associates CPA, Inc., 433 North Camden Drive #400, Beverly Hills, CA 90210, United States, (310) 887-1313
Check Out Our Other Office Addresses